it's great to have you here
I'm Marisa. A French and English speaking photographer based in the picturesque town of Neuchâtel, Switzerland. I have the pleasure of responding to photographic requests all over the Suisse Romande, Switzerland as well as abroad.
I am passionate about capturing the images that matter to my clients, whether it be a couple on their wedding day or a new mother sharing special moments with her newborn baby. I create natural portraits that tell a story of relationships, emotions and love. I capture the special moments of life.
Whether you are an individual, a business or an organisations, I would love to collaborate with you in order to meet your photographic needs.
Take the time to browse through my various categories portraying different aspects of my photography.
I hope you'll be inspired to also let me photograph yourself, your family or your special wedding day. 
Feel free to contact me in order to discuss how we can create a personal
package to suit your specific needs. I hope to hear from you soon.
I would love to hear from you.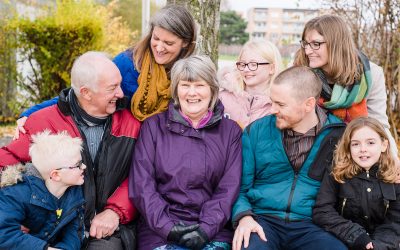 Cheryl Dickson contacted me as she was looking for a photographer to take photographs of her family for her mother's special birthday. The entire family of 10 people were all to be reunited and she...
read more